To celebrate the biggest victory in State of Origin history, FunkyVector.com is offering custom shirts with the numbers 52 and 6, the deadly score from the deciding third game of Origin 2015, where Queensland crushed New South Wales by a record breaking 46 points. NSW were lucky to get off the zero mark.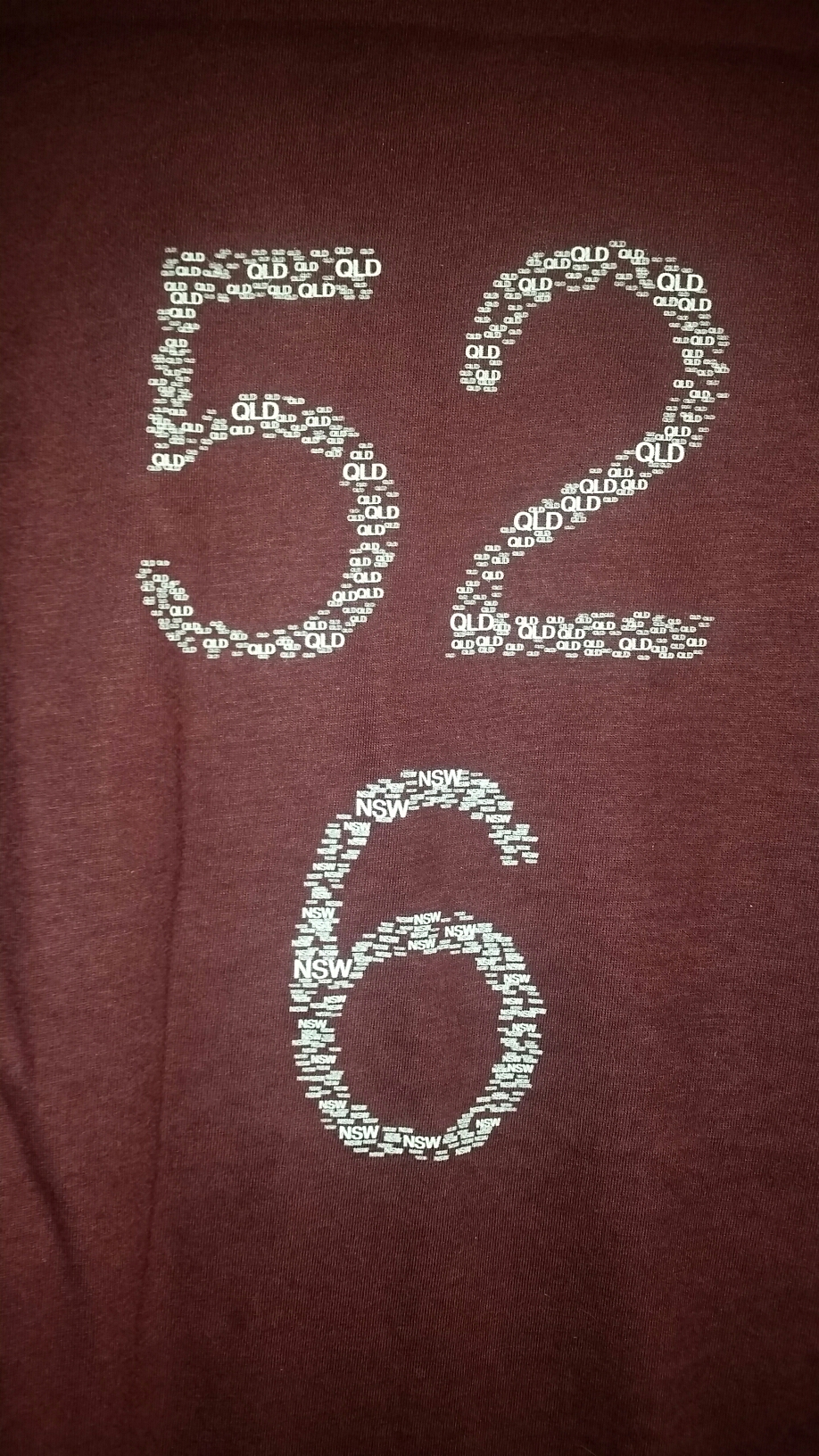 From a distance, onlookers will see the elusive encoded numbers – only those truly savvy will register the importance of these mere numerals. Up close, the letters "QLD" and "NSW" hidden in the numbers will be a simple clue to the relevance of the message.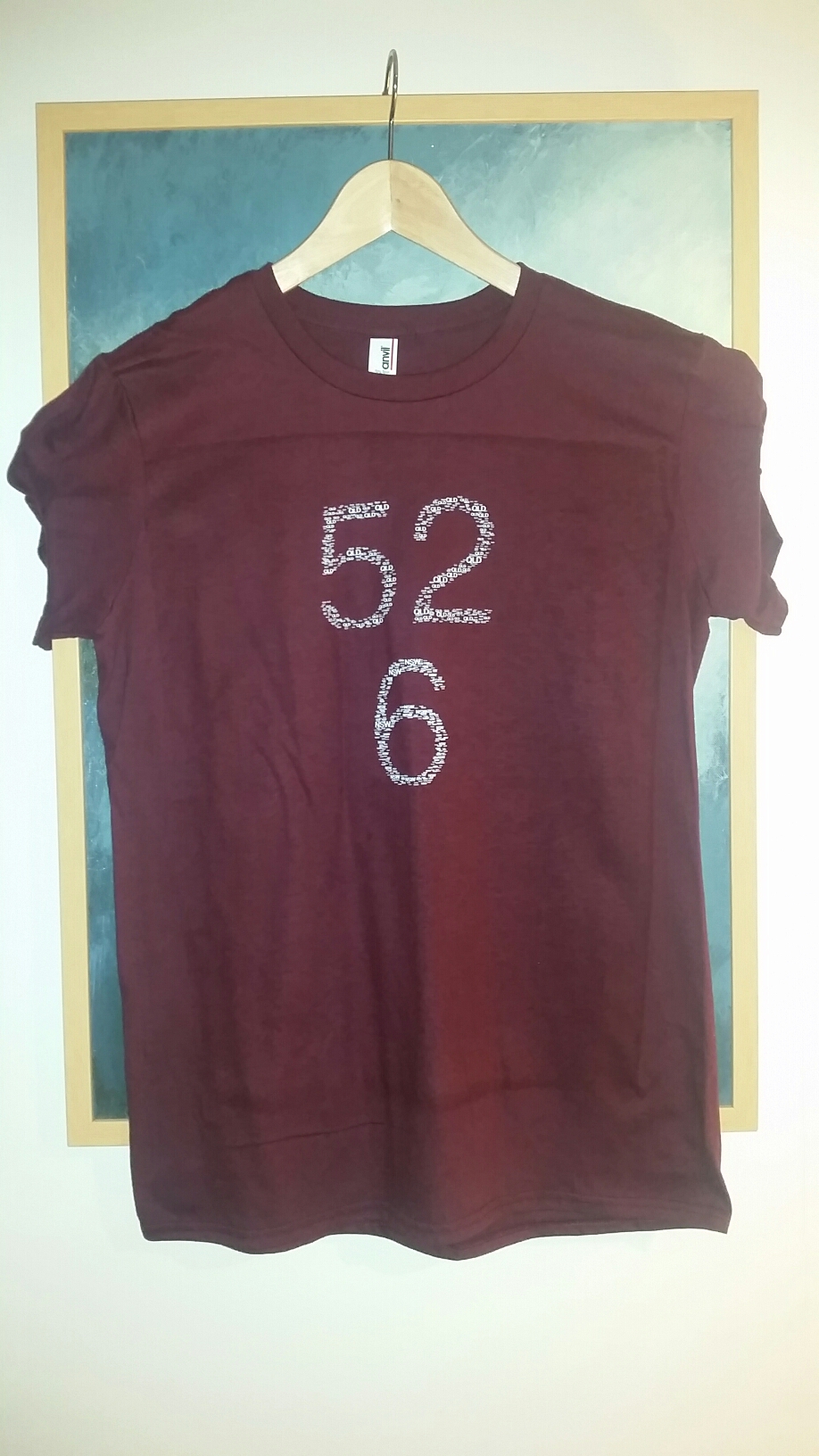 You can of course buy it any other colour, but choose something dark, since it was a dark time for NSW… No! …since the letters are in off-white: All T-Shirts.